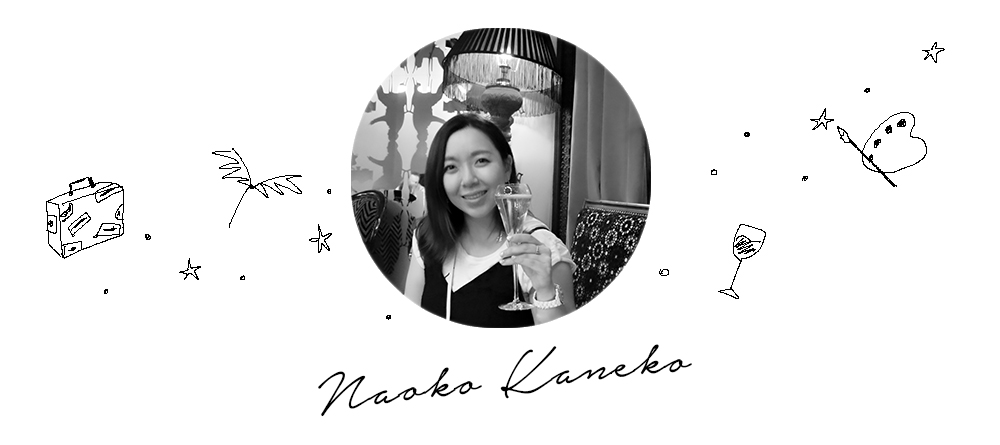 金子 尚子
グラフィックデザイナー兼イラストレーター
8月13日生まれ/千葉市在住。桑沢デザイン研究所卒業。
ジュエリー会社にてグラフィックデザイナーとして約6年間勤務後、2014年独立。
2015年夏よりイラストの活動もスタート。
ロゴ、フライヤー・ポスター等、Webデザインも手掛けています。
カラフルで、女性目線の可愛らしい世界観のイラスト制作をモットーとしています。
耳が不自由です。電話は出来ない為、ご依頼はメールにてやり取りをさせていただいております。
会話は読話と筆談で対応させていただきます。
ーーーーーーーーーーーーーーーー
Creating package designs targeting women, fashion accessories,
knick-knacks and murals are more than welcome.
Graphic Designer & Illustrator
I'm from Japan,and living in Chiba.
I was born on August 13th
Graduated from Kuwasawa Design School.
I had worked at a jewelry company as a graphic designer for 6 years, then I have started my own business since 2014.
I have been engaged in creating illustrations since summer 2015.
I have experience in creating logos, fryers, catalogs, menu, posters, web designs.
My motto is to create illustrations which is colorful and based on a pretty concept from the perspective of women.
I would appreciate it if you could send an inquiry by email, because I have a difficulty in hearing, so I cannot talk on the phone.
Communication by writing and speech-reading is also welcome.
ーーーーーーーーーーーーーーーー
Soft》Adobe Photoshop, Illustrator, Indesign CC
Drawing》水彩/Watercolor、デジタルイラスト
Clients》
Total support, UAN, New art cima, LUTZ, Frespo Inage, DAIWA, K.uno, UBM japan, Hacolino, THINK HAPPY BE HAPPY, PLAZA CREATE, Lina Mirai, KIKUBOSHI,